TINTAGEL - KING ARTHUR COUNTRY

CAMELFORD TOWN CHARTER
"2009 saw Camelford celebrate the anniversary of receiving its Town Charter
- a month-long programme of entertainment, exhibitions and pageantry"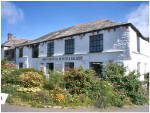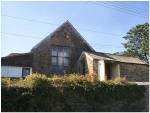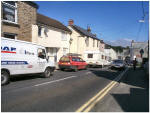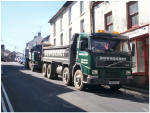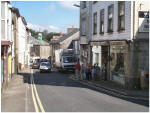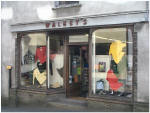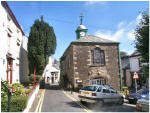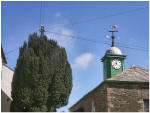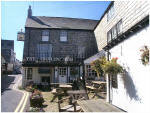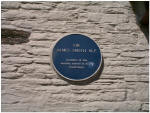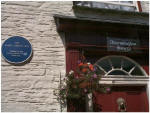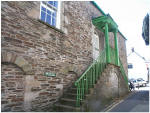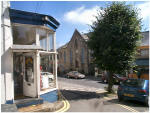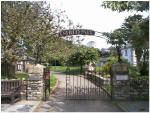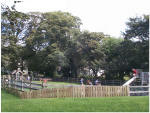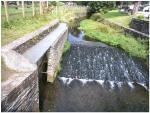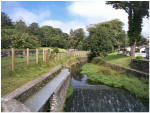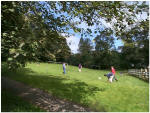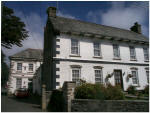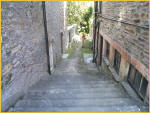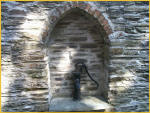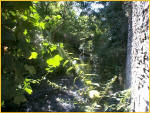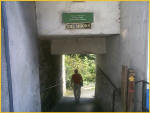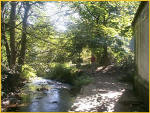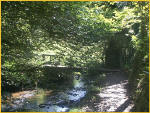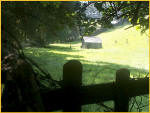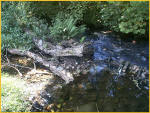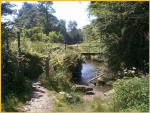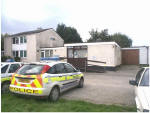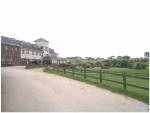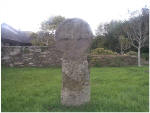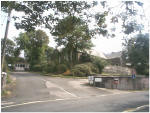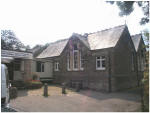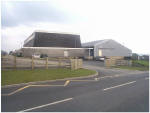 OLD PHOTOGRAPHS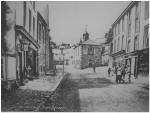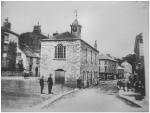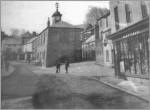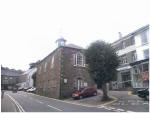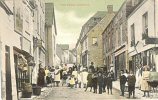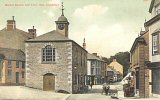 BRAUND'S GARAGE



Picture probably taken in the 1950s?
Pictured are L to R: Eric Leivesly, Eric Martin, Doreen Martin (Employees of Braunds Garage) & Rosa Ann Braund.
BP & Shell petrol was sold at the garage & they were RAC & AA registered. On the extreme left of the picture can be seen an AA motor bike & sidecar which was driven between Camelford & Bude by Les Treweeks. Les, like all AA motor bike & sidecar staff, would salute all cars with the AA badge. (Those were the days!).
The Jaguar car on the right of picture probably belonged to a customer. & the Rover car outside the garage belonged to Braunds.
Photograph kindly supplied by John Braund who now lives in Canada
TOWN COUNCIL DETAILS
Council meetings are held at Camelford Hall, Clease Road, starting at 1915hrs.
The first fifteen minutes of these meetings is for any public who wish to speak to the Council.
The Full Council meeting is held on the third Tuesday in each month
For any details people can ring the Town Clerk LEE Dunkley on 01840 212880 or Fax: 01840 212880

Town Forum Working Group
Meet every third Wednesday at the NCDC Offices, College Road, Camelford
Start time 1900 hrs. members of the public are encouraged to join in with the meeting and have their say.
For any details people can ring the Forum Secretary Jenni Tarring on 01208 841329
---
Return To Top Of Page
Return To Photographs Page
---
CAMELFORD PAGES
Camelford Town Council Minutes
Carnival 2003..2004..2005..2006...2007...2008
Enfield Park Reopens 2005
Show 2003..2004..2005..2006...2008
ChristmasLights 2002..2003..2004..2005..2006...2007...2008
Camelford Lorry Crash 2005
Camelford Bypass
---
Copyright© David Flower 2000-2020
Disclaimer: No part of this website may be reproduced, stored on a retrieval system, or transmitted in any form or by any means, electronic, mechanical, photocopying, recording, or otherwise, without the written consent of tintagelweb.co.uk (David Flower). You may however, download on to a personal computer owned or controlled by yourself and you may make a single copy of any part of this publication, for your private use or study.

tintagelweb.co.uk are not liable for any direct, indirect or consequential loss arising from the use of information or material contained in the site or from your access to the web sites of customers or other material on the internet obtained via links from this site.