Copyright © David Flower 2000-2017
Disclaimer: No part of this website may be reproduced, stored
on a retrieval system, or transmitted in any form or by any
means, electronic, mechanical, photocopying, recording, or
otherwise, without the written consent of tintagelweb.co.uk
(David Flower). You may however, download on to a personal
computer owned or controlled by yourself and you may make a
single copy of any part of this publication, for your private use
or study.
Tintagelweb, nor it's affiliates, are not liable for any direct,
indirect or consequential loss arising from the use of
information or material contained in the site or from your
access to the web sites of customers or other material on the
internet obtained via links from this site.
More Then & Now Photographs
Then & Now Photos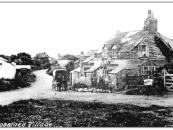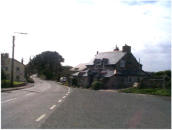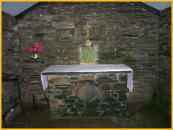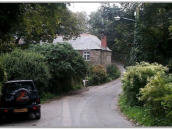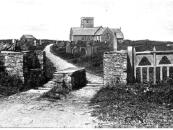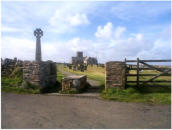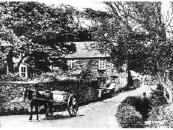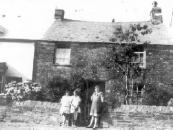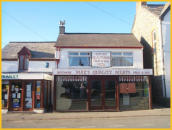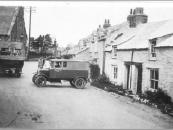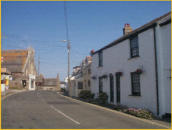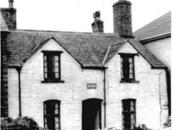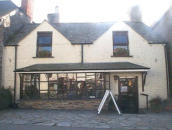 The old photo shows Bossiney about 1910.
The milk delivery is being made by horse & cart.
Chilcotts on the right, is much changed.
The new photograph was taken in the year 2000.
The horse and cart is probably delivering milk
from a local farmed early in the 20th century.
The photograph is taken outside the old Vicarage
which is now a private dwelling. The car has
replaced the horse but otherwise little as
changed over a hundred years.
The bottom entrance to the Church on the left is
shown before the War Memorial was built and the
year would be around 1900. The lovely old gateway
has now long gone and has been replaced by a
five bar gate.
The new picture was taken in the year 2000.
Mr. Frank Nute lived in this lovely old cottage.
Standing at the front: L to R: Mabel Hoskin,
Monica Dyer & Gwen Symons, who was the
daughter of the local butcher
Today in 2017 it is a butchers shop
The photograph on the left taken outside the Cottage
Tea Shop, shows a Bus loaded with visitors that has
arrived from Camelford Railway Station. They have
been transferred to the King Arthur's Castle Hotel
Carrier Van pictured across the road. circa 1920s
The photograph on the left was taken in 1956.
It is next door to 'Cats Whiskers'.
In the 1970s it was converted into a shop by the Fry
family and in 2001 is the Stone Circle Sculpture
Studio run by Sonjia Tremain.