TINTAGEL-KING ARTHUR COUNTRY

BOSCASTLE FLOODS 2004
COPYRIGHT PHOTOGRAPHS BY DAVID FLOWER
OF THE 'CAMELFORD & DELABOLE POST' NEWSPAPER

FLOOD PHOTOGRAPHS MENU
(1)...FLOODS MONDAY EVENING 16th AUGUST ...
(1)...CAMELFORD RECEPTION AREA ON TUESDAY MORNING 17th AUGUST ...
(2)...PRINCE CHARLES VISIT ON WEDNESDAY AFTERNOON AUGUST 18th...
(2)...CLEAN UP UNDER WAY WEDNESDAY 18th AUGUST ...
(3)...THE CLEAN UP CONTINUES 21st AUGUST...
(4)...BOSCASTLE REOPENS FOR RESIDENTS 26th AUGUST...
(5)...HELP FOR ALL AT THE WELFARE ROOM FRIDAY 27th AUGUST ....
(5)...LATEST CLEAR UP PHOTOS 2nd SEPTEMBER...
(6)...ELLIOTT MORLEY VISITS BOSCASTLE THURSDAY 16th SEPTEMBER 2004...
(7)...REBUILDING GOES ON FOR 2005...
(8)...PRINCE CHARLES SECOND VISIT...
---
PICTURES OF THE DEVASTATION CAUSED
MONDAY AUGUST 16th 2004
PHOTOS TAKEN BETWEEN 6pm & 8pm.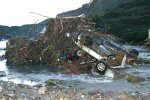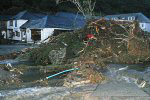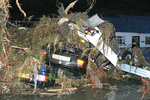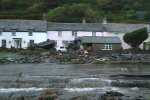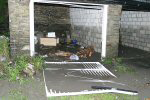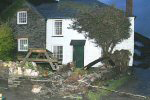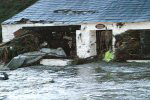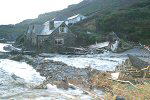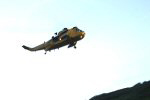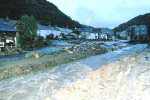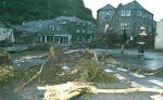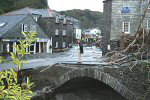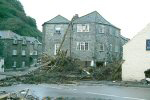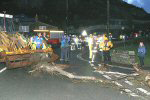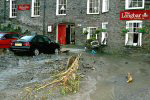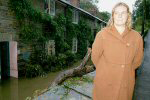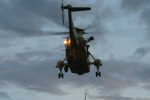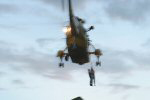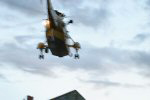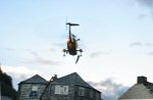 Poor Quality In Rescue Pictures Due To Lack Of A Tripod!
---
TWO PHOTOGRAPHS ADDED ON 9TH FEBRUARY 2008
MY THANKS TO IAN YOUNG FOR THESE PICTURES



---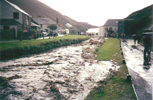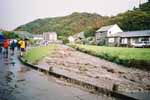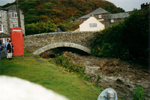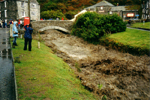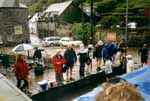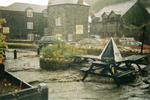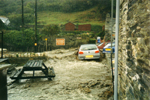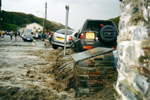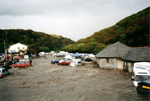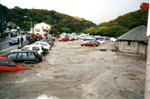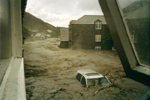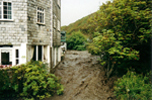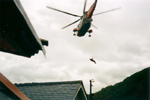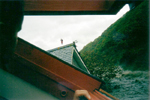 Photographs Courtesy of Art Mason... Art and His Wife Later Had To Be Rescued By Helicopter
---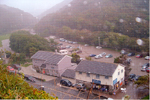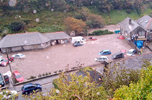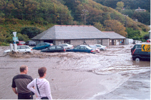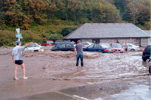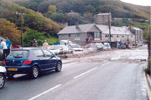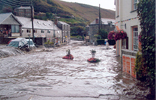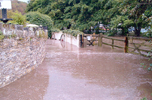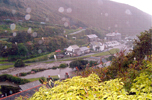 Photographs Courtesy of Peter Steege a Boscastle Resident
---
Respite Centre At Camelford August 17th 2004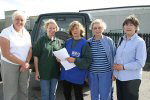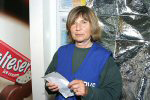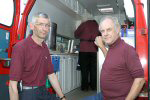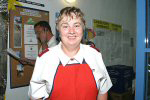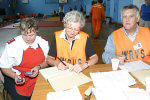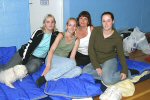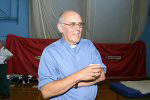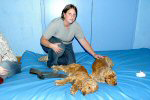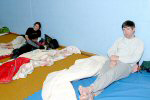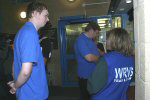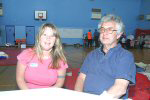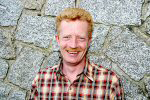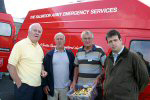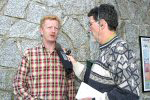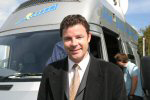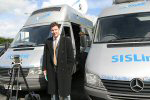 Return To Top Of Page
---
Copyright© David Flower 2000-2015
Disclaimer: No part of this website may be reproduced, stored on a retrieval system, or transmitted in any form or by any means, electronic, mechanical, photocopying, recording, or otherwise, without the written consent of tintagelweb.co.uk (David Flower). You may however, download on to a personal computer owned or controlled by yourself and you may make a single copy of any part of this publication, for your private use or study.
tintagelweb.co.uk are not liable for any direct, indirect or consequential loss arising from the use of information or material contained in the site or from your access to the web sites of customers or other material on the internet obtained via links from this site.
---